It's absolutely crazy to me that it's July! Since we're halfway done with 2015, I think a mid-year favorites post is due.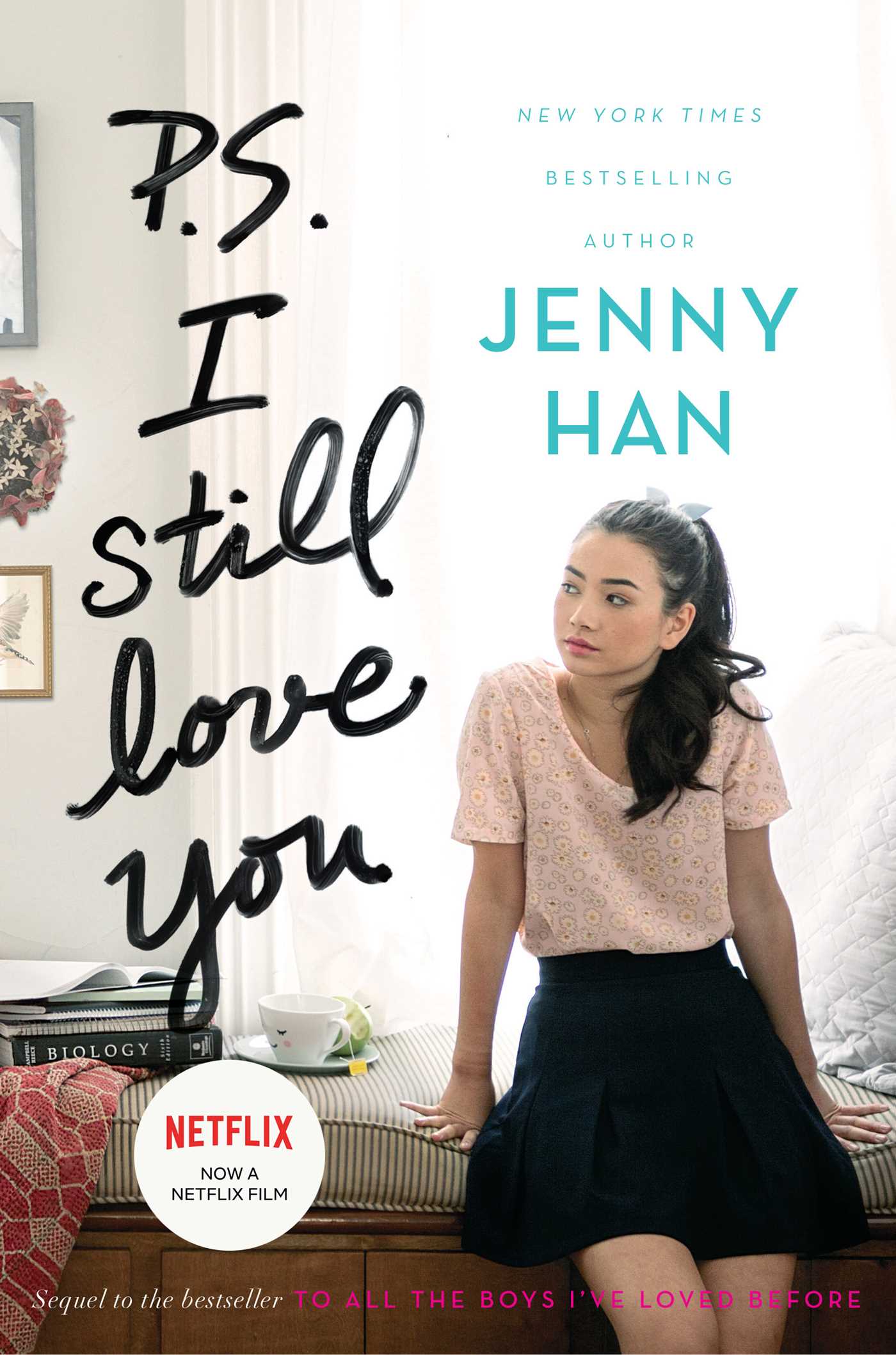 10. P.S. I STILL LOVE YOU (TATBILB, #2) - JENNY HAN
To All the Boys I've Loved Before was one of my favorites last year, so it wasn't any surprise to me that this one made its way onto this year's list. There are so many things I love about this series. Jenny Han makes these characters so believable and absolutely wonderful. I absolutely love the Song girls. Lara Jean, Kitty, and Margo are a powerful trio that have the perfect balance of compare and contrast in each of them. And the plot is stellar in this sequel! Lara Jean goes through some major changes in this book, and I didn't think it was possible for me to love her more than I already did, but Han has a charm of proving me wrong. P.S. I Still Love You was an absolute wonderful conclusion.
(P.S. I really want to play a game of Assassin now)
9. MY HEART AND OTHER BLACK HOLES - JASMINE WARGA
Another contemporary on this list! This one is much darker than P.S. I Still Love You, but Warga takes on the dilemmas of suicide and depression with total grace in this one. My favorite part about My Heart and Other Black Holes is that it doesn't focus on the dark side of depression; it shows the light that's in the world and shows the little things that makes life worth living. Jasmine Warga's debut was stellar, and I'm ecstatic to see what she comes up with next.
8. ATLANTIA - ALLY CONDIE
This was one of the first books I read in 2015, and it's still stuck with me. Everything about Atlantia worked for me: the underwater setting, the science behind how the habitat works, the mystery behind the truth, everything. I loved the relationship between Rio and her sister and how Rio will fight for whatever she loves. And the world-building was incredible. Condie created this new, aquatic world in Atlantia that was rich, fascinating, and darkly grim all at the same time, and I loved it. But I'm almost positive I remember this being bought initially as a duology, but Atlantia is now a standalone. Even though it wraps up nicely, I wouldn't object to reading the sequel. Still, sequel or no sequel, Atlantia was a definite hit for me.
7. THE CAGE (THE CAGE, #1) - MEGAN SHEPHERD
It's official: Megan Shepherd is one of my all-time favorite authors. The Madman's Daughter trilogy remains one of my favorite series ever, and The Cage is an extremely promising start to her new series. Brimming with sci-fi and world-building I've never seen before, I had high hopes for The Cage right from the beginning, and they were all met and exceeded. So many twists and turns, The Cage is sure to keep you up all night. Sequel now, please!
6. THE LIES ABOUT TRUTH - COURTNEY C. STEVENS
Courtney C. Stevens's debut novel, Faking Normal, remains to be one of my top favorite contemporaries ever, and I knew that she would bring it again with The Lies About Truth, and I wasn't wrong! The Lies About Truth is a novel about healing and forgiveness, and Stevens put a beautiful touch on this story with Sadie and Max. Sadie was such a wonderful protagonist. I had so many emotions with her: I was cheering her on to find herself again, I became frustrated with her at times at her apprehension to situations, but I always stuck by her side. These characters come to life off the page, and The Lies About Truth is definitely a new favorite of mine. Then again, this is Courtney C. Stevens, so I knew I would be adding this to my favorites shelf after I turned the final page!
5. THE WINNER'S CRIME (THE WINNER'S TRILOGY, #2) - MARIE RUTKOSKI
The Winner's Curse is one of the best books I've ever read (making the spot at #2 on my favorite books of 2013). I adore high fantasy, and Rutkoski's world of Valoria was enriching and brilliant. I was so stoked to return to it in the sequel, and I was not disappointed! It started off a tad slow in the beginning, but right around page 140, the tables were turned and twist after turn was thrown at me from there until the ending (that ending?! Seriously?! I need book three now!) and I loved every second of it. And I loved how The Winner's Crime didn't follow the same pattern as the first book; this sequel mainly focus on the politics and the "playing to win" strategy of this country's government, and it was so refreshing to see something new like that. This has quickly became one of my favorite series of all-time. I can't wait to see how it all concludes in The Winner's Kiss!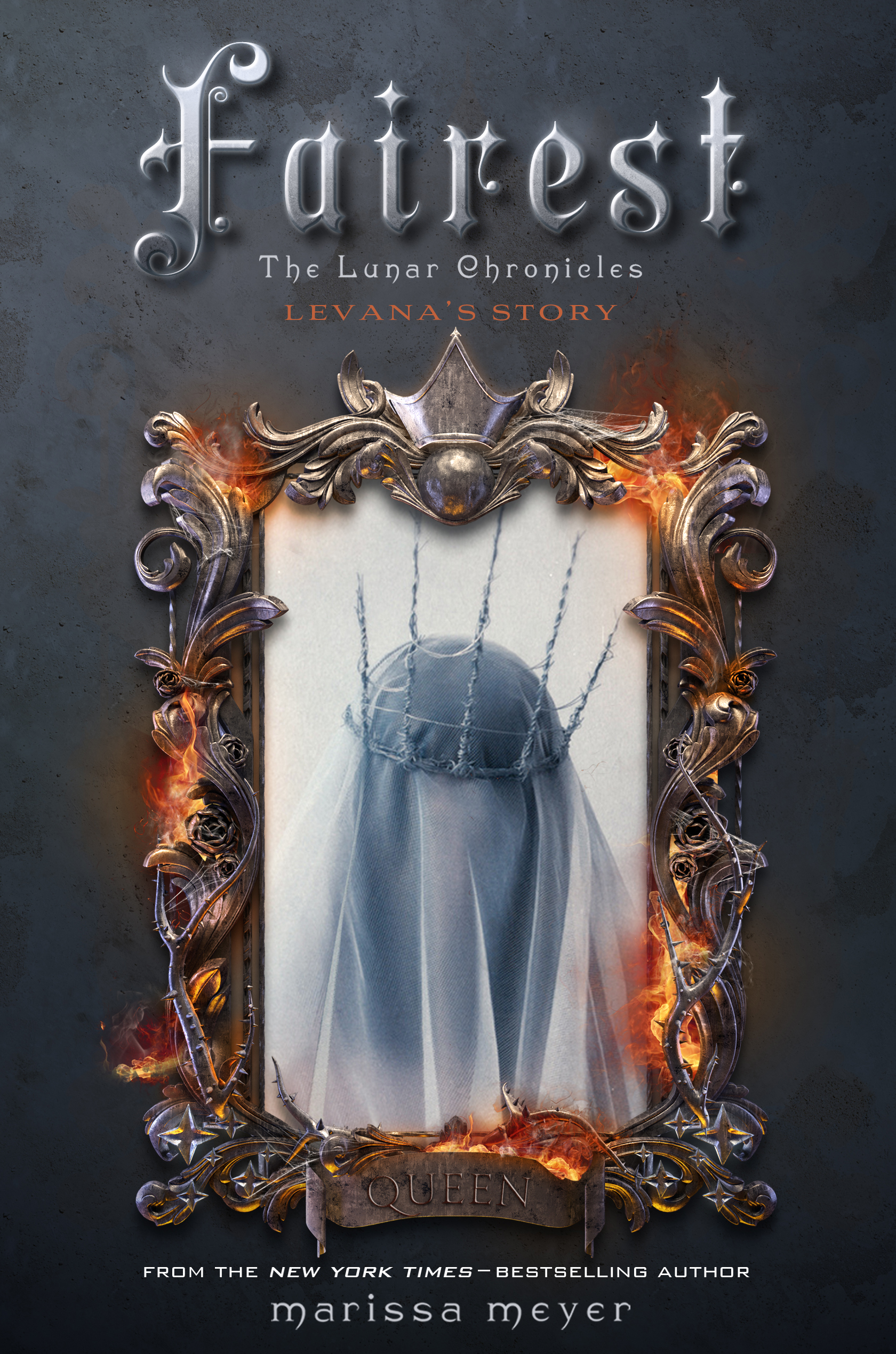 4. FAIREST (THE LUNAR CHRONICLES, #3.5) - MARISSA MEYER
It's no secret that The Lunar Chronicles is one of my favorite series ever. It's also no secret that its villain, Queen Levana, is my favorite villain in YA. When it was announced that we were getting an extra book in this series that would be a prequel and focus on Queen Levana and her origins, I was bouncing off the walls. You get to see how Levana unravels to insanity in Fairest, and I soared through this book. Marissa Meyer posted a quote about villains, saying that "The villain believes they are the hero of the story", and it's so interesting to read Fairest with that mindset. Levana is no doubt wicked and cruel, but she believes that what she does is so good, and it's so interesting to see her downfall in this prequel. WORDS CANNOT BEGIN TO DESCRIBE HOW EXCITED I AM FOR WINTER, YOU KNOW IT'S GOING TO DEMOLISH US ALL.
3. HEIR OF FIRE (THRONE OF GLASS, #3) - SARAH J. MAAS
OH GOOD GOD, THIS SERIES IS GOING TO BE THE DEATH OF ME. No words can do justice the epic novel that is Heir of Fire. I will be honest that this wasn't my favorite installment in the beginning. I found the new world that Celaena was dropped into to be awkward and out of place. However, I eventually came around to it, and halfway through this behemoth is when everything clicked and I was completely absorbed into this world. That ending was phenomenal. Celaena is on her way to becoming my favorite heroine in YA. She's strong, cares for the ones she loves, and is the definition of epic. Each installment in this series keeps getting stronger and stronger, and we still have three more to go! NOW GIMME QUEEN OF SHADOWS I CAN'T WAIT ANY LONGER.
2. A COURT OF THORNS AND ROSES (ACOTAR, #1) - SARAH J. MAAS
Sarah J. Maas, you are such a genius. I've been raving about ACOTAR ever since I finished it, and I don't see that stopping anytime soon. My favorite part about ACOTAR is the world-building. The Fae world was lush and dense, and the human world was brutal and frigid with winter. The compare and contrast was stunning. And Feyre (like Celaena) was SO AWESOME. She's cunning, whip-smart, and an absolute blast to be with on this journey. Maas has became of my favorite authors this year, and I'm excited to see where she'll take us next with her both of her series. These books are absolutely incredible!
1. AN EMBER IN THE ASHES (AEITA, #1) - SABBA TAHIR
*screams on the inside for five years*
This is only Tahir's debut novel, but this was SPECTACULAR. It's high fantasy (which I'm a sucker for), and everything about An Ember in the Ashes hit the mark with me. Laia was such a wonderful character; she starts off broken in the beginning, but she evolves into this firecracker by the end. And Elias strayed away from the norm with being a rebellious, prodigy soldier, and I appreciated the diversity in his character. The Trials were fantastic and kept me on my seat the entire time. The world-building was kept to Laia's hometown and the empire, but I still loved seeing those. However, we'll get to hopefully see more of this world in the sequel. Speaking of which, SEQUEL! THANK GOODNESS! I cannot contain my excitement. An Ember in the Ashes was absolutely brilliant. I'm still in shock.
What were your favorite books you've read this year so far?